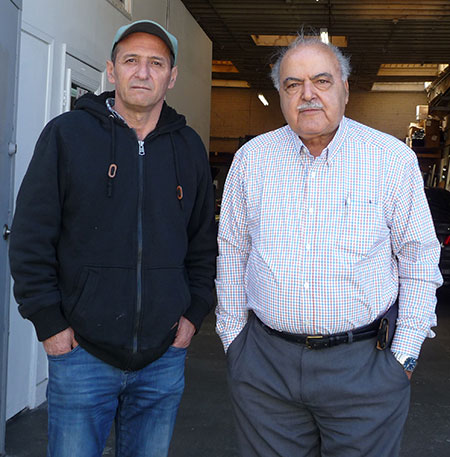 MacArthur Glass, Inc was established in 1988 at the heart of San Francisco Bay Area. From the start, our company foundation was base on customer service and professionalism thriving on our Customer Centric business model. We also value and conduct our business base on craftsmanship, honesty, reliability and hard work. We pride ourselves for being the leading glass fabrication, installation and repairing company in San Francisco Bay Area and Northern California.
As a trusted member of the industry, for the last 31 years we have built a reputation among our customers and partners on reliability, quality, workmanship and outstanding service. Our experience has landed us jobs and projects of all sorts/sizes, preparing us for any complex project and by these experiences.
Our specialties are in glass design, fabrication, and installation of storefronts, partition walls, glass walls, shower/tub enclosures, glass railings, windows and mirrors. We pay very close attention to details, resulting in the best quality finished product possible.
The owners, Fred F.Forouzandeh and Abbas Razaghi, bring in lot of passion, experience and leadership to maintain high standards of operations and satisfactory results. They bring in extensive and diverse experiences in the glass industry for over three decades. Their backgrounds include project management, engineering, blueprint analyzes, estimating, sales and services throughout Northern California.
We love our customers and always assure them that they will leave with a smile on their faces. We hope to see you soon and can have the opportunity of taking care of your glazing projects and needs.